Blue Light Blocker Glasses
Regular price $99.99 $49.95 Sale
---
🔥Hurry! Only
items left!🔥
poup with stuff in it
close
---
👓Blue Light

Blocker Glasses👓
These Blue Light Blocker Glasses filter out the higher end of the blue light spectrum, so the Blue Light Blocker Glasses lenses don't look yellow. 
They also add an anti-glare coating on top to cut down on digital eye strain. The Blue Light Blocker Glasses are also adorably chic! 
Blue Light Blocker Glasses Lenses prevent FryEye by blocking out harmful blue light and UV rays. 
PROTECT YOURSELF AND

YOUR LOVED ONES

FROM HARMFUL BLUE LIGHT
Staring at a screen all day causes dreadful headaches, dry eyes, and sleepless nights. Say goodbye to all of that and discover ultimate protection with the Light shield Glasses.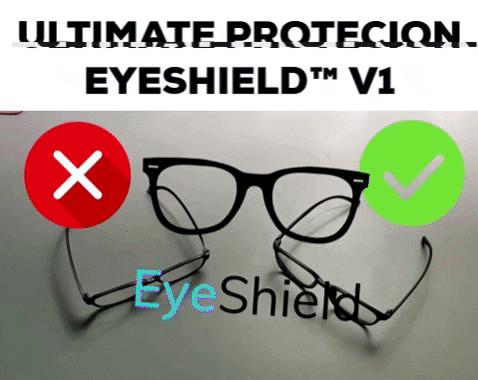 "I get bad headaches and dry eyes from watching Netflix all day, so I ordered a pair to try. Immediately, the tension in my head and eyes were gone. GONE. It's a lifesaver for sure!" - Jessie H. 
ALL-DAY PROTECTION: 

Light shield Glasses Provide 24-hour protection against the detrimental effects of high energy blue light.

PRODUCTIVITY BOOSTER: 

Get more work done with ease. No more headaches and fatigue.

NANO-GRADE EYEWEAR: 

Smudge & oil resistant nano-film covers both sides of the lenses for clearer vision & perception.

NO HARSH YELLOW TINT: 

Our Light Shield Glasses maintain a clear coat finish for optimal viewing quality and protection.

SUITABLE FOR ANY OCCASION: 

Suitable for office, reading, gaming, and even normal daily screen usage. Perfect for just about anyone!

ERGONOMIC STYLE:

 Our ergonomic and timeless design ensures you can wear it anywhere you want while looking good in the process.
⚡Active shoppers on site
stock running low⚡